IELTS
Next Available Test Date

05/11/2016
IELTS Academic Module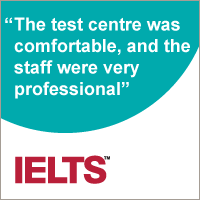 The London Exam Centre, which is part of the Wimbledon School of English, is a recognised IELTS test centre and offers test dates at regular intervals throughout the year.
On 20 February 2015, the UK government announced important changes to Secure English Language Tests (SELT) for visa purposes.
If you make a visa application to stay or move to the UK, you need to be aware of changes made by United Kingdom Visas & Immigration (UKVI).  Information relating to these changes can be found at the following links
https://www.gov.uk/government/publications/guidance-on-applying-for-uk-visa-approved-english-language-tests
or
http://www.ielts.org/test_takers_information/ielts_in_the_uk.aspx
 The IELTS office is open between 9:00 a.m. and 5.00 p.m. every weekday.