IELTS
Next Available Test Date

07/02/2015
IELTS Academic & General Training Module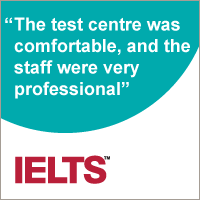 The London Exam Centre, which is part of the Wimbledon School of English, is a recognised IELTS test centre and offers test dates at regular intervals throughout the year.
This IELTS test centre is able to accept English language testing applications from UK & Visas Immigration applicants who have recently taken an English language test in the UK or Ireland with another SELT provider, and who are now required to submit other  evidence of English language proficiency.  Please access the link below to apply.
The IELTS office is open between 1.30 p.m and 5.00 p.m. every weekday.