IELTS
Next Available Test Date

29/07/2017
IELTS General Training Module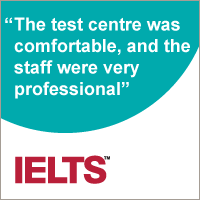 The London Exam Centre, which is part of the Wimbledon School of English, is a recognised non-UKVI IELTS test centre and offers test dates at regular intervals throughout the year. The IELTS office is open between 9:00 a.m. and 5.00 p.m. every weekday.
The London Exam Centre has been authorised by Transport for London (TfL) to conduct IELTS tests for Private Hire taxi drivers (new and renewal licence applications). If you require an IELTS test for this reason, please click here to book your test.
For more information on the Transport for London requirements for Private Hire drivers, please visit
https://tfl.gov.uk/info-for/taxis-and-private-hire/english-language-requirement?cid=ph-language.