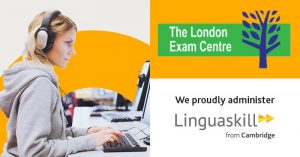 Linguaskill is an online test that tests all four language skills: speaking, writing, reading and listening.
It's suitable for all educational institutions as well as employers in order to help ensure their workforce has the skills need to perform effectively.
It provides accurate results within 48 hours and they are aligned to the Common European Framework of Reference (CEFR).
This is an on demand exam.
Contact us to register.