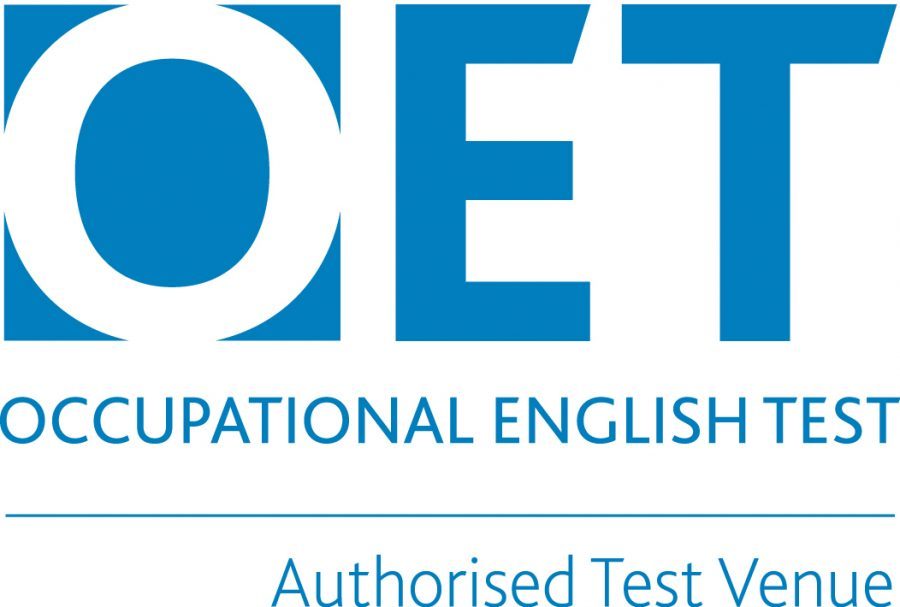 The London Exam Centre
Take the paper-based OET test at The London Exam Centre, one of the two original exam centres in the UK. We have been running this exam in London since 2013 and our team has over 42 years' experience organising English language exams. Our friendly and professional approach guarantees only the highest standards of quality and customer care.
OET Preparation Courses
Prior to taking the OET test at The London Exam Centre, you can take a preparation course at our English language school here in London. Wimbledon School of English, which is located just a few minutes' walk from The London Exam Centre, is currently ranked as the no.1 English Language School in the UK according to British Council Inspection reports and they are currently the UK's only premium provider for OET preparation courses.
The Occupational English Test (OET)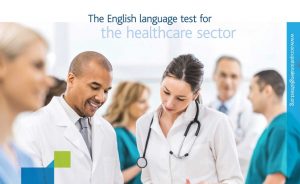 The Occupational English Test (OET) is an international English language test that assesses the language and communication skills of healthcare professionals who seek to register and practise in an English-speaking environment.
It provides a valid and reliable assessment of all four language skills – listening, reading, writing and speaking – with an emphasis on communication in medical and health professional settings.
OET tests international health practitioners in the following 12 professions:
Dentistry
Dietetics
Medicine
Nursing
Occupational Therapy
Optometry
Pharmacy
Physiotherapy
Podiatry
Radiography
Speech Pathology
Veterinary Science
OET is recognised and trusted by numerous regulatory healthcare bodies and councils in Australia, New Zealand, Singapore, Dubai, Maldives, Malta, Namibia, Philippines, Qatar, Spain, UAE, Ukraine, UK (incl. NMC and GMC), Ireland (incl. NMBI and MC), USA and Canada. Many organisations, including hospitals, universities and colleges, are using OET as proof of a candidate's ability to communicate effectively in a demanding healthcare environment. In addition, it is recognised by the Australian Department of Immigration and Border Protection for a number of visa categories, including work and student visas.
Exam Format
It is a thorough paper-based test of all areas of language ability. It consists of four sections:
Listening (approx. 40 minutes)
Reading (60 minutes)
Writing (45 minutes)
Speaking (approx. 20 minutes)
The test is available twice a month, 24 times a year. The current exam fee is AU$587 (approximately £320). Since October 2020 OET is also available as computer-based at specific centres.
Exam Results
Results are published online approximately 17 business days after the test. The Official Statements of Results are posted to candidates following the publication of results online.
From September 2018, the four subsets are reported on a scale from 0 to 500 in ten-point increments (e.g. 350, 360, etc). The numerical score will be mapped to a separate letter grade for each sub-test ranging from A (highest) to E (lowest). There is no overall grade for OET.
Exam Registration
To register for the paper-based OET test at The London Exam Centre, please click here.
Please follow these steps:
1) On the OET home page click "Book" and then select "On paper".
2) After reading the OET Test Regulations and T&C and checking all the registration requirements, click "Book OET on paper".
3) On the Candidate Portal, click "Register".
4) After finalising a 4-step registration and activating your account, you can click on "Login" on the Candidate Portal.
5) You will go through another 4-step registration that allows you to choose the The London Exam Centre as the venue where you prefer to take your exam.
The OET Candidates' Instructions PDF gives details about The London Exam Centre and how to get there.
All bookings and communication must be done through the OET website. You must visit the exam centre to sit the test under strict exam conditions. For general enquiries, please contact the OET helpdesk.