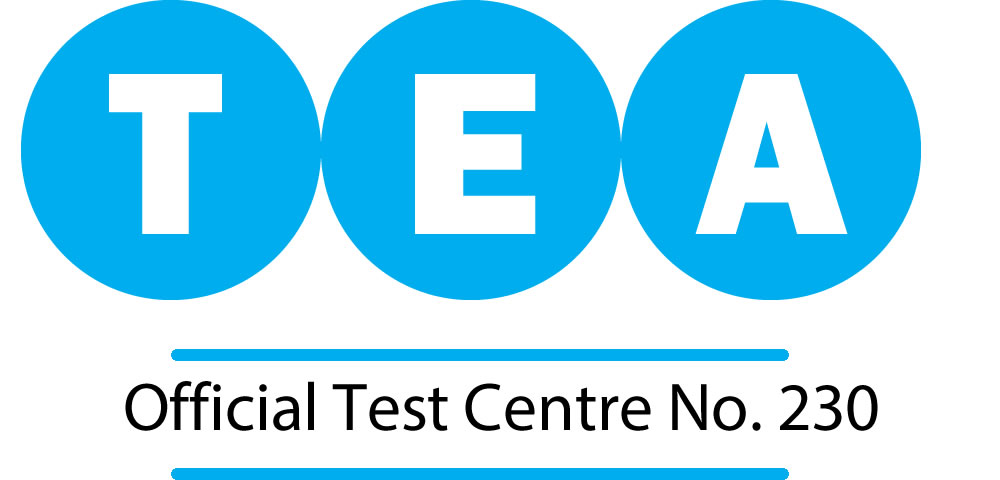 TEST OF ENGLISH FOR AVIATION (TEA)
Approved English testing for aviation
The Test of English for Aviation (TEA) is managed and administered by Mayflower College and:
meets the ICAO English Language Proficiency Requirements (LPR's) for licensing purposes
is approved by the UK Civil Aviation Authority (certificate here) and many other national authorities
assesses spoken and listening ability according to the ICAO Rating Scale
A test of plain English in an aviation context for licensing purposes – not a test of aviation phraseology
A test of ability to communicate in English – not a test of operational knowledge
A face-to-face, human interaction test with 1 examiner who asks questions for detailed responses
A 25 – 30 minute test that consists of 3 parts:
Section One Introduction & Experience-related Interview (7 – 8 minutes)
Section Two  Interactive Comprehension (8-12 minutes)
Section Three Picture Description and Discussion (10 minutes)
TEA is suitable for professional, private or student pilots (aeroplane or helicopter), professional or student controllers, FISOs and radio operators.
T.E.A. is recognised in 25 countries. Since 2008, over 40.000 Aviation specialists have taken this test in 145 centres around the world.
To register please:
1. Download the TEA Registration Form to your computer. Read the Notice to Candidates. Complete the form and email it to the TEA Administrator – fernando@wimbledon-school.ac.uk
2. Send an email to fernando@wimbledon-school.ac.uk with a copy of the photo page of your passport (or National Identity Card) that you are registering with. (You must bring this document on your test day and the document number will appear on your certificate).
3. In your email to fernando@wimbledon-school.ac.uk indicate your requested test date/time and we will email you back to confirm
4. Please follow our instructions to pay the test fees.
Candidates who have or want to have a UK CAA license –  £135.00
All other candidates                                                                –  £120.00
For the fee payment please click here
After the test
The e-TEA certificate will be emailed within 10 working days.
TEA expire date for pilots:
Level 4 (EU candidates) – 4 years
Level 4 (rest of the world candidates) – 3 years
Level 5 – 6 years
Level 6 – for life
At our centre we have a computer lab available in case you need a computer to do some self study prior to your test. An extra fee of £10/hour applies.
Regarding the preparation for the exam, besides the courses Wimbledon School of English offers, there's also the possibility of having a one-to-one preparation class.
You can book as many classes as you find necessary. Please contact us for prices and availability.
Parking availability
Please note that parking arrangements in Wimbledon are as follows: