Welcome to The London Exam Centre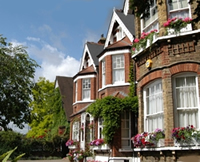 The London Exam Centre is part of Wimbledon School of English. Our head office and IELTS, Pearson test and OET centres are situated in South West London in the suburb of Wimbledon (only 20 minutes from Central London) but we organise Cambridge English exams in venues throughout Central London.
The centre has been established for nearly 40 years and is the largest Open Centre in the UK for the Cambridge English Language Assessment examinations.
In January 2009, we became an authorised centre for IELTS testing, followed by the addition of Pearson computer-based tests in August 2013 and OET in November 2013 – offering our clients a wider range of examination options.
We are friendly and flexible in our approach towards the needs of our clients while maintaining a high standard of quality and customer care.